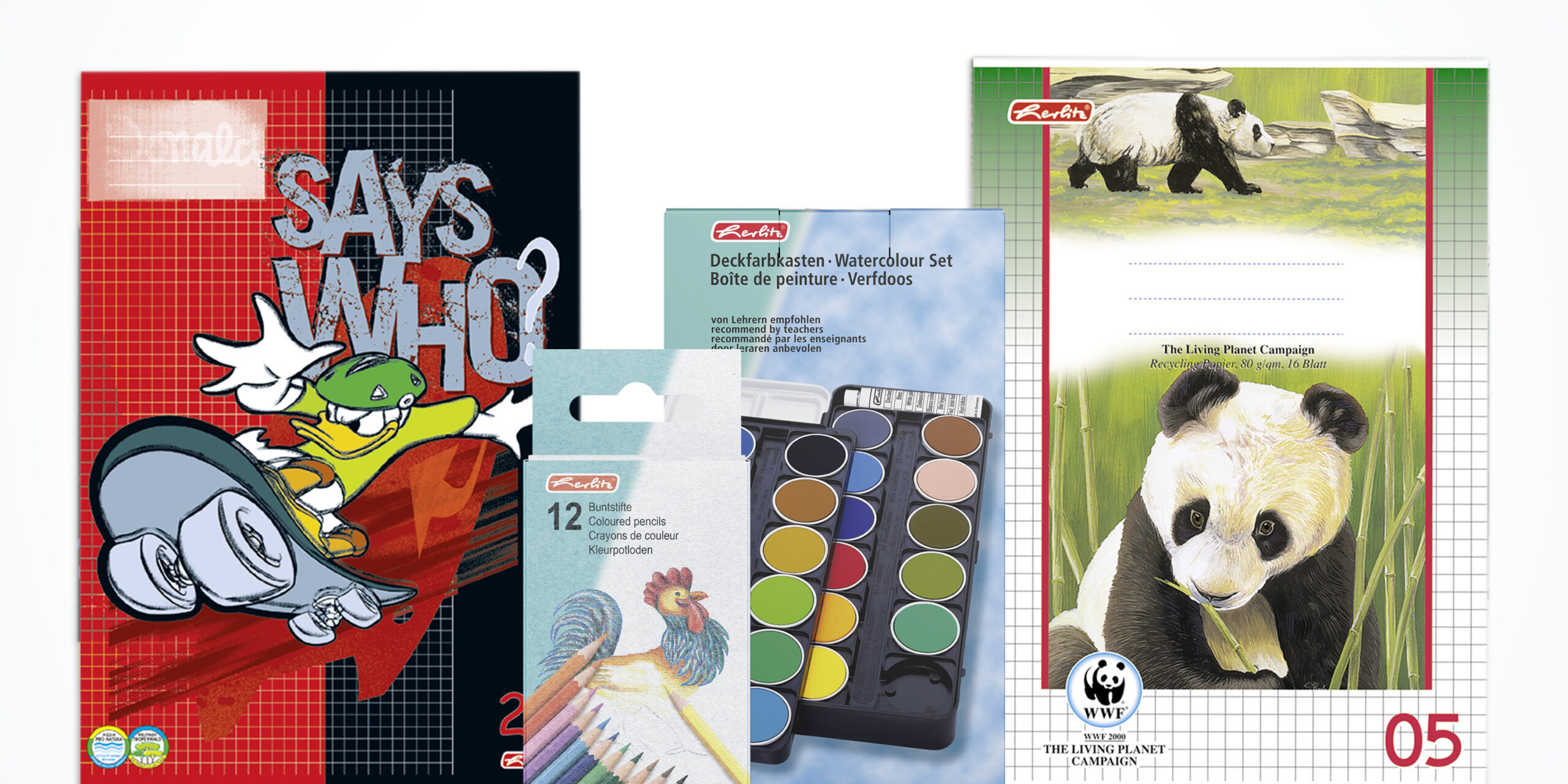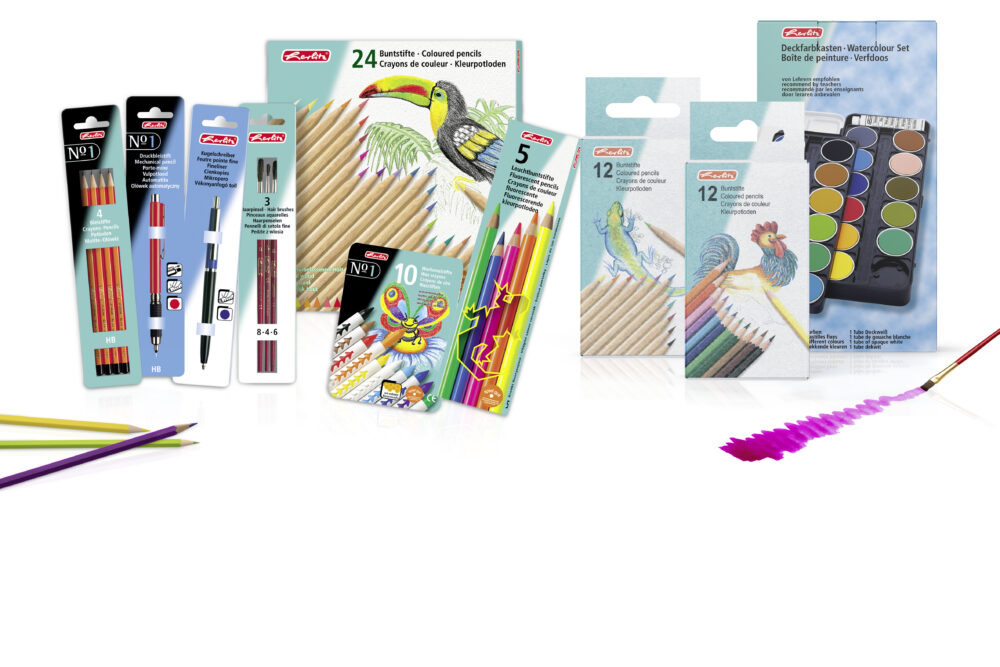 Oldies but Goldies: Herlitz
Customer: Herlitz

Year: 1990 – 2001
Since 1990, we have dedicated over 10 years to the Herlitz brand as a design agency. The entire brand design was structured and relaunched by us. In the stationery and office correspondence segment, Herlitz was clearly number one in Europe and number two worldwide.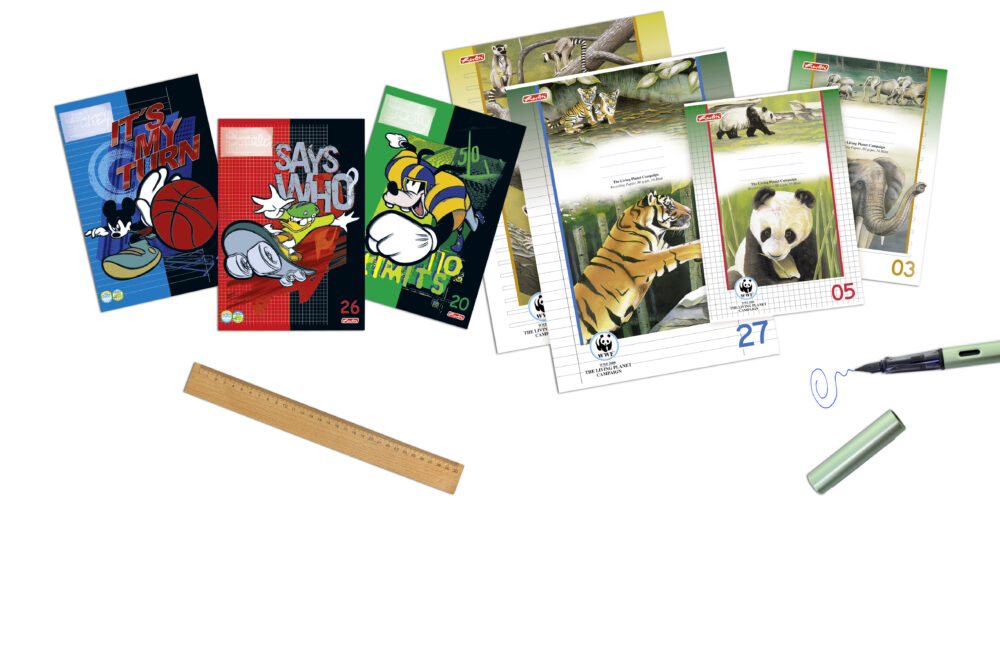 In addition to standard workbooks, we also designed licensed ranges for Disney and WWF. The animal illustrations for the WWF series were drawn by hand using a mixed technique, as it was not possible to obtain photos in the desired style: endangered animal and their offspring in a threatened habitat.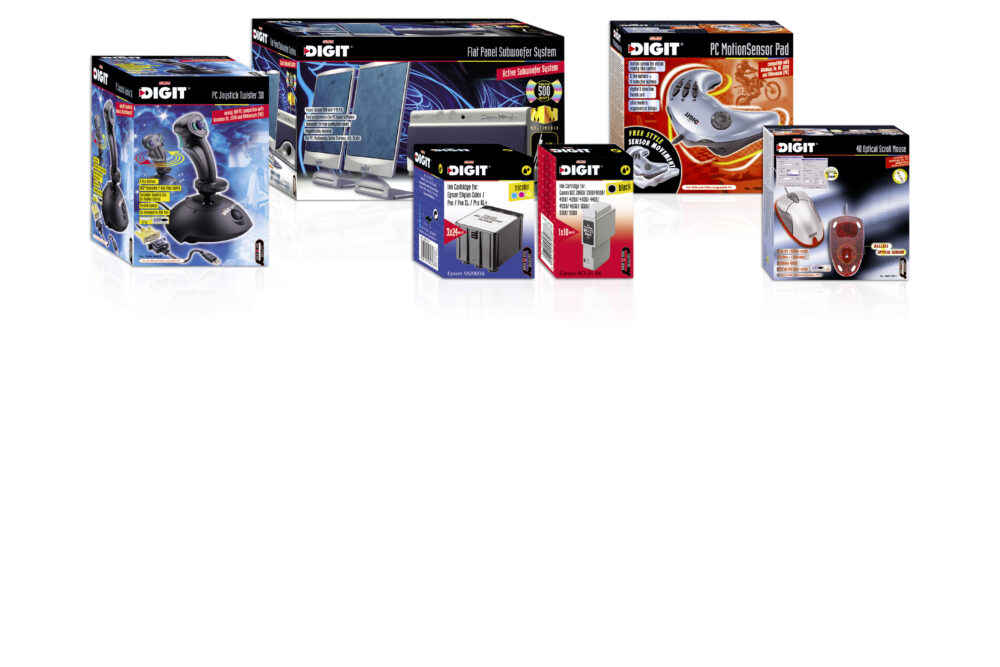 We developed a design concept for over 600 products for the DIGIT computer segment at Herlitz.
In addition, we designed over 100 office articles for the computer paper segment.