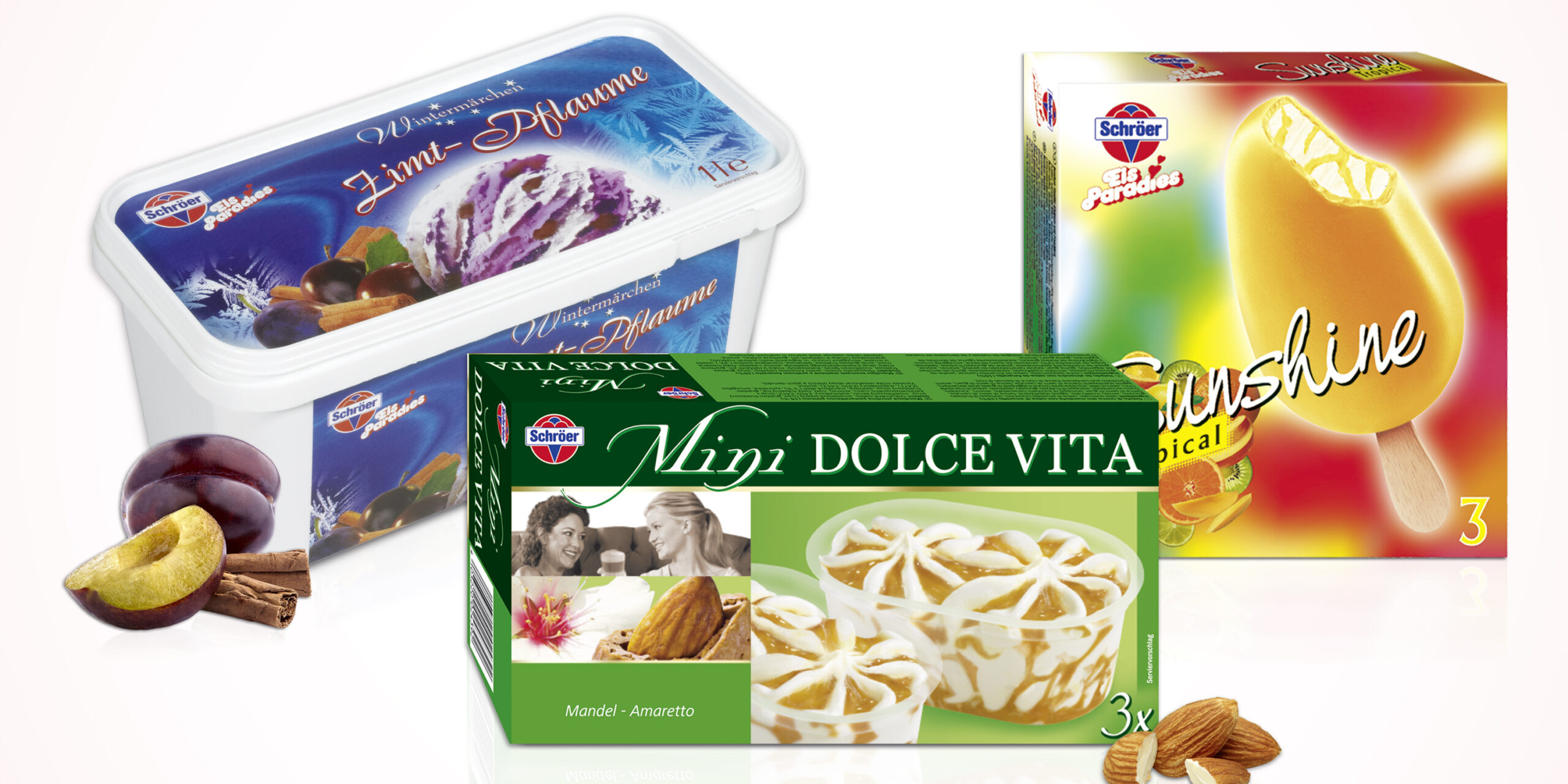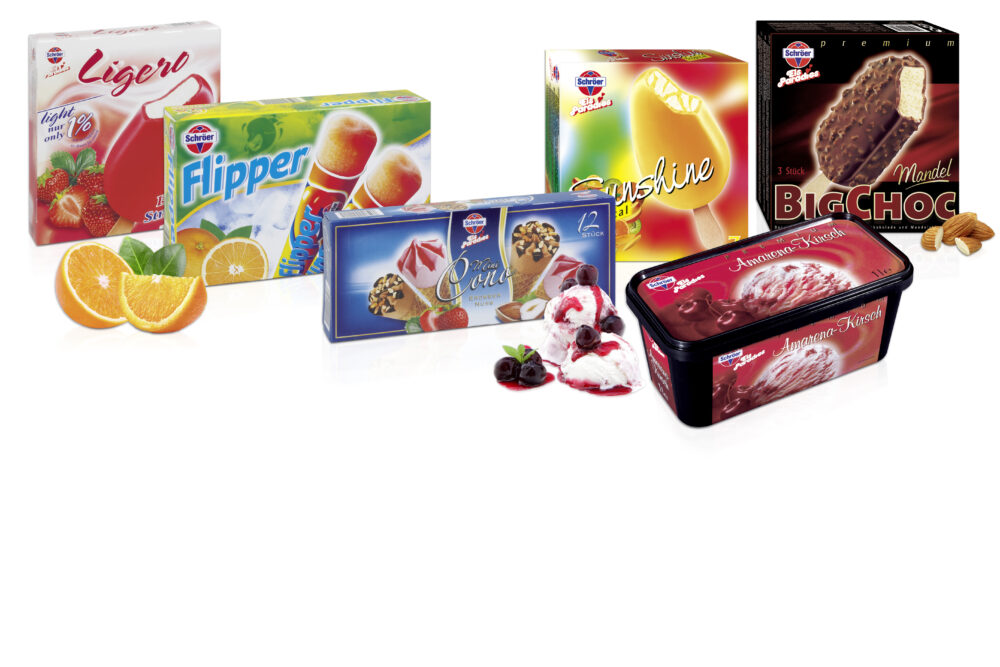 Customer: Schöer

Year: 1992 –

Thanks to the branding measures taken, the company has developed from a manufacturer of Private Label products into a pan-European brand manufacturer. A target group-oriented approach and modern packaging design achieved very good sales figures.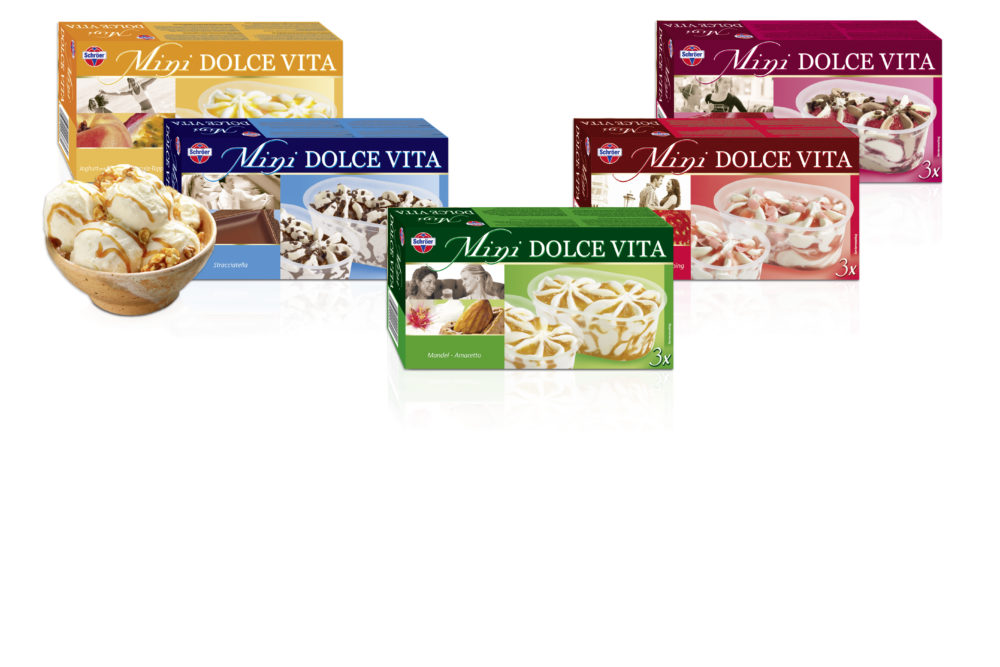 We created a modern range of ice cream products under the 'Dolce Vita' sub-brand.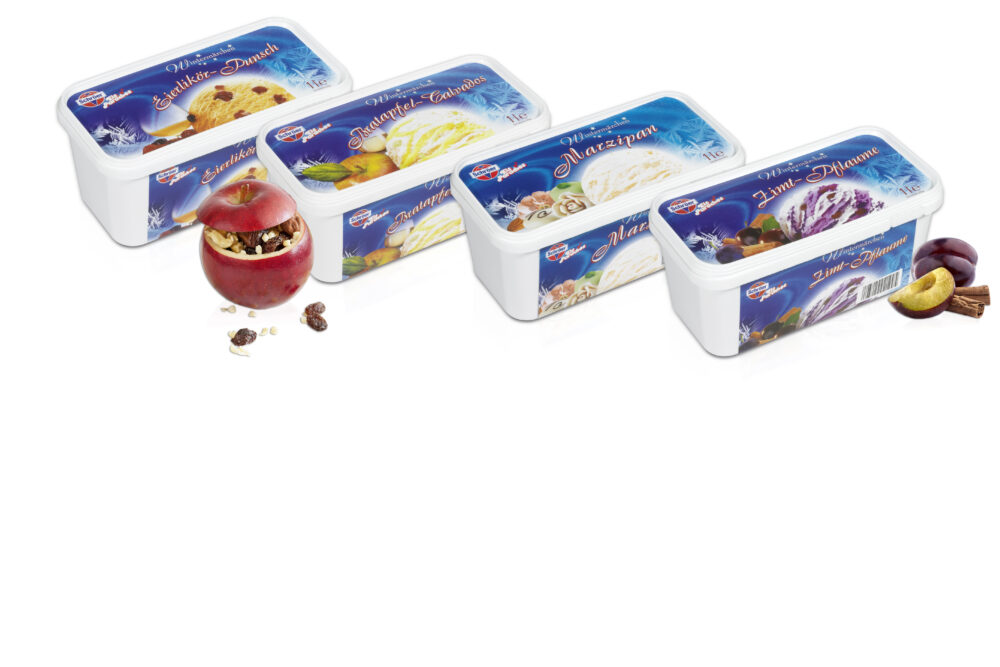 The entire 'Schröer-Eis' brand was designed by us. This project included this special range of winter ice cream products, among others.